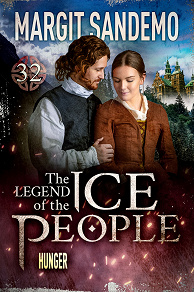 The Ice People 32 - Hunger
Marit of Svelten had always been lonely, and now she was close to death. To give her some happiness in her last hours, her hero Christoffer Volden declared his love for her and promised to marry her.
But when Marit, against all expectations, made an astonishing recovery, Christoffer got cold feet. His honour as one of the Ice People forbade him to break his word – but he was already engaged to the wealthy Lise-Merete Gustavsen ….
---