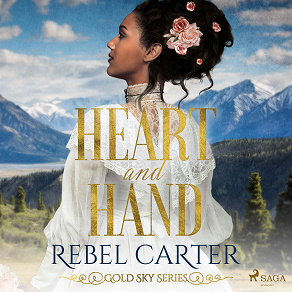 Heart and Hand
Can a Mail Order bride find love with two husbands?

It doesn't take long for Julie Baptiste to realize she yearns for more than the non-stop engagements and niceties dictated by New York high society. So, she decides to do something bold and answers an advertisement for a mail-order bride in Gold Sky, Montana.

Ex-Union soldiers Forrest Wickes and William Barnes have been inseparable since the War. They share everything, including the desire to find a wife. A woman who is willing to marry them both and provide the isolated town with a much needed teacher.

When Julie arrives in Montana the three of them must figure out how to navigate the boundaries of their new lives. Can Forrest and Will come together to provide what Julie needs and protect the heart of the woman who's made her way intimately into theirs?

And how will a debutante-turned-teacher manage frontier life with two husbands?

Heart and Hand is a romantic and passionate MFM romance and Book 1 in the Gold Sky Series.

CW : Talk of infertility

Rebel Carter loves love. So much in fact that she decided to write the love stories she desperately wanted to read. A book by Rebel means diverse characters, sexy banter, a real big helping of steamy scenes, and, of course, a whole lotta heart. Rebel lives in Colorado, makes a mean espresso, and is hell-bent on filling your bookcase with as many romance stories as humanly possible!
Listen to sample
---