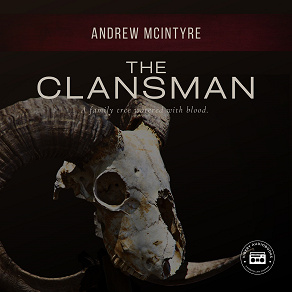 Isbn:
978-91-8972-614-7
Publisher:
Vibery Audiobooks
Category:
Crime & Mystery
Accessible since:
October 2022
Narrator:
James Hogg
Length: 5 hours 39 minutes
---
The Clansman
Drawn from the murder mystery genre, THE CLANSMAN introduces the reader to an intriguing premise. Imagine your family history reveals you are heir to a fortune. Everyone's dream... But what if your history reveals you are heir to a villainous crime syndicate? Power corrupts, absolute power corrupts absolutely. Arriving at the crossroads of your life... Would you run away or towards your fear?

THE CLANSMAN explores the human psyche caught in the turmoil of horrific life changing events. The idyllic life of a renowned architect is shattered, when he returns home to find his beloved wife and twin brother brutally murdered. Alistaire McCleash is dragged into a revenge fuelled rollercoaster ride. It is a dark world of corruption, power and secrets, compromising our very freedom.
Listen to sample
---